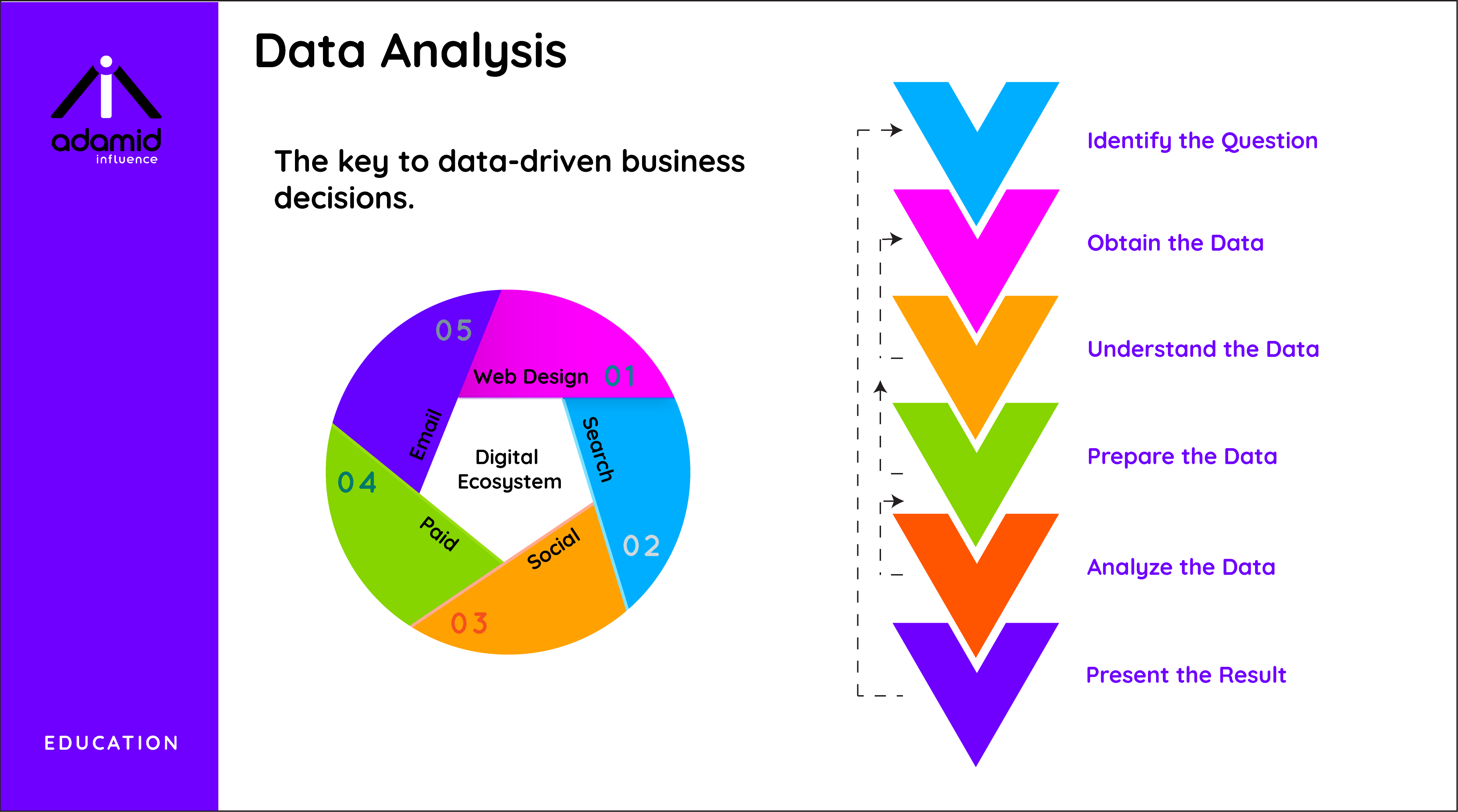 How to make Data-Driven Decisions – Intro to Data Analytics
What is data analytics?
A lot of people think data analytics means ecommerce conversion funnels, google analytics, adobe analytics, or an excel spreadsheet. But guess what!!!! It's so much more.
Data analytics can include all of those things and financial forecasting, product, research and development, and sales/operations. If there is a data point to be gathered (which there always is) there's a way to create a data-driven decision on it.
Data analytics is analyzing data points (1st party, 3rd party or inferred) resulting in a recommendation around business decisions.
What's the role of a data analyst?
A data analyst isn't just a data junkie. We tell the story and find the best way to do it. Because we are focused on the goal or solution, we find the supporting information to make the best data-driven decision.
What are analytics?
Well there's 3 types.
Descriptive Analytics – Analyzes historical data to understand what has happened in the past
Predictive Analytics – Predicts the likelihood of future outcomes base on past data. Generally uses models and incorporates segmentation, recommendation engines, and likeliness to convert
Prescriptive Analytics – Attempts to qualify the effect of future decisions in order to advise on possible outcomes before the decisions are actually made. Includes decision modeling and optimization. Typically, a simulation or scenario plan.
As a result, figuring out what kind of analytics you need will depend on what you're looking to answer.
What's the process?

Identify the question 
Before you begin working with any data you must understand the problem that you're trying to solve
Obtain the data 
You have to find or collect it, and it has to be the right data to help you answer your question. This can include wide variety of of databases, surveys, APIs, web scraping, 3rd parties and more
Understand the data
Ensure you can correctly interpret the results and trust your data
Prepare the data
Make sure your data is comprehensive and doesn't contain incorrect or missing values
Analyze the data
Time to uncover the answer! The steps before set you up to win here
Present the results
Assume you find what you are looking for, and it seems like you're ready to share it. It's time to determine the best way to share your results.
In Conclusion
Hopefully now you have a better idea of what it entails. You can start with small data sets in excel or step your way up to SQL. Once you work your way up to a model, let's chat and get you setup to win!
Feel free to contact us with any questions or info on our data analytics offering or samples. Email us here: influence@adamid.com