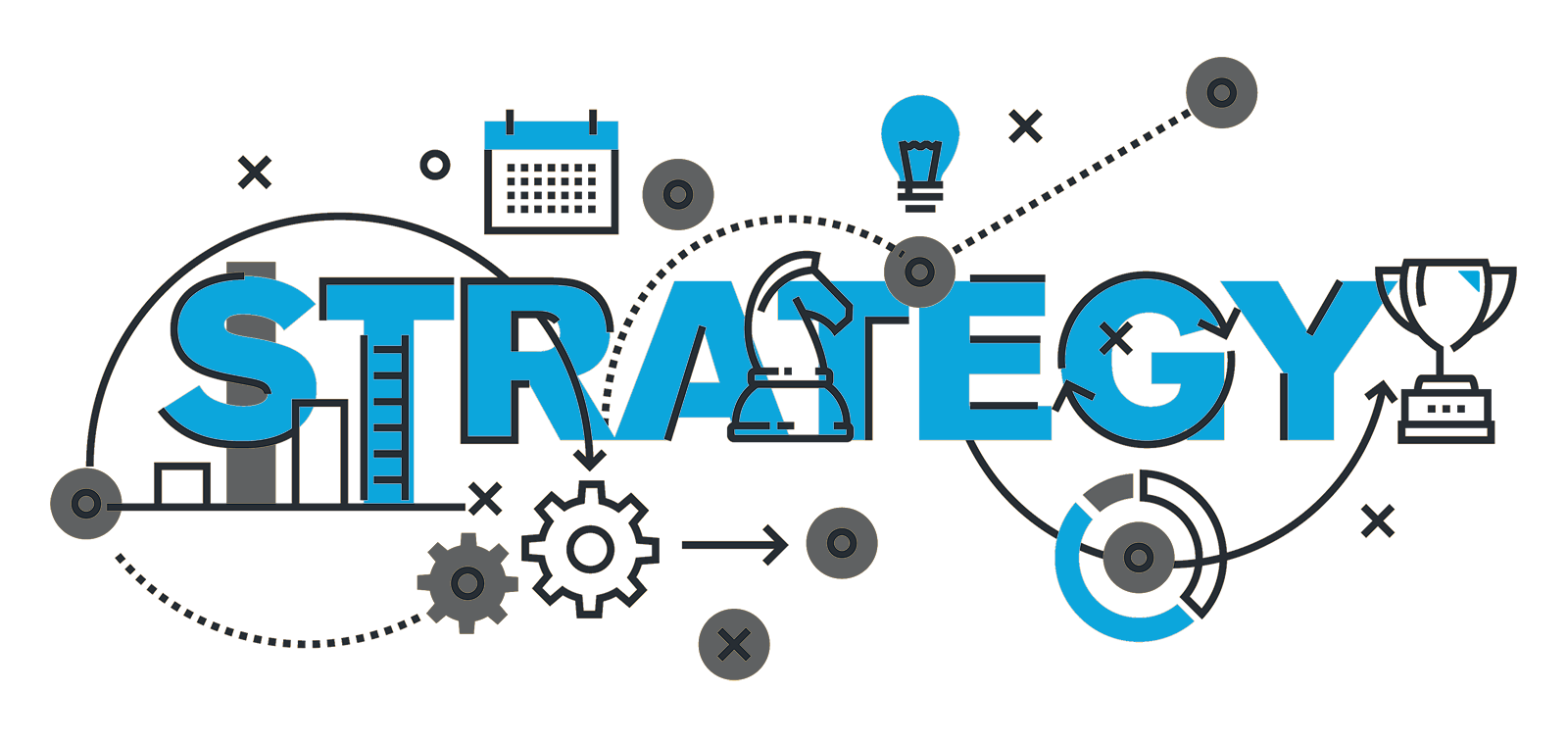 Developing a Winning Strategy – 5 Steps to Setup Your Business for Success
Even though we are all crunched for time and money, there are some key steps that set up the anatomy of a successful strategy that every business can follow. Often we find that businesses are swamped with to-do lists that they rarely take the time to step back and look at what is key for their business growth.
Why should you look at it differently? Because any problem cannot be solved on the same level it occurred – a remedy may happen – but true solutions are developed by finding a different perspective. That brings us to step one.
1. Look at it differently – something other than cashflow.
Don't fall into the trap of finding an ROI (Return on Investment) as your KPI (Key Performance Indicator). Across business big and small we lock ourselves into position specific metrics, but chances are your business encompasses so many more facets. Are you a restaurant that relies on butts in chairs and returns customers more than just cash in the register? Are you a service based business that relies on leads funneling into conversions? Are you a plumber that relies on referrals and Yelp?
What's the next level of elevation for your business? What would it really mean to be the authority in your field? How much could the methodology of the trusted advisor rather than the service provider serve your business? Once you dive deep into the strategy your company is taking and how to improve – you'll find there are dimensions you've never even realized. Your customers are changing and evolving – move with them – not against the current.
2. Make sure your business is capable of the results you want. Get Real.
Rome wasn't built in a day or by a single person. It truly takes a village. Find your strengths and what your business can take on – the methodology of "shoot for the moon and land amongst the stars" won't improve your bottom line. Make sure that your business is capable of achieving the results you want and take incremental steps to get there. I cannot stress that enough – small incremental changes will make all the difference and get you where you want to go.
3. Find the results you want to hit and develop your strategy around your target.
Create TARGETS and TRACK PROGRESS. Work in a sprint rather than a marathon. Chances are if you give yourself and your team small wins along the way – both you and they will be happier and more successful. Know what results you want to drive. Are you asking for a promo video with no methodology of how to deploy it? Then why? Are you asking for new marketing tactics because "you know you need to be there"? Then what's the goal? Everything is an investment that will likely lead to more expenses down the road. Make sure you know the full breadth of what you're investing into and take small steps to get there.
4. Optimize Optimize Optimize – so you have a plan – now hit it.
Your ability to lose is more valuable than your ability to win. You never really lose – we're always winning – it's just a matter of if we're winning the game we think we're playing. Quitting is the only way for you to fumble the ball. Stick with your plan – and make adjustments. Your foresight over a full year is not as remarkable as we make it out to be. Know where you're headed – but be open to changing and shifting along the way.
5. Whatever decision you make is the right decision – don't quit – find the path to success.
Most businesses take several iterations of their model to find success. It RARELY happens the first time – in fact – if you find a reference to where it has, please send it my way. When you're truly open to taking the steps to adjust and shift, you'll transform your business into a bigger success than you ever imagined. Remember, insanity is doing the same thing over and over again expecting a different result. Hypothesize, test, and most importantly, KEEP GOING.